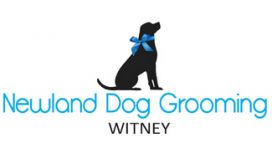 Here at NDG you will be met by friendly trained staff where you will be given a full consultation to discuss your dogs grooming requirements. We get to know each and every one of our furry clients and

it is our aim to give a relaxing and none stressful groom to all dogs. They will be given vip treatment, having full attention 100% of the time. Each pet has their own grooming record which helps to give your pet just the right care every visit.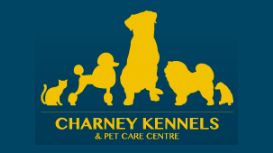 Charney Kennels and Cattery aim to provide the highest standard of care in a friendly environment with the utmost in comfort, security and hygiene. Your pet will be constantly supervised by

long-standing caring staff to ensure their stay is a happy one. There is always someone on site 24 hours a day, 365 days a year. Accommodation is also offered to small animals - we can take care of your rabbit, ferret, guinea pig or rat whilst you are away.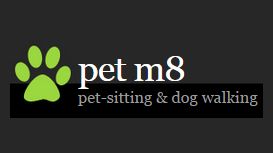 Pet M8 Pet-Sitting and Dog Walking can provide genuine, loving care for your pets whilst you are away from them, by a qualified veterinary nurse, with many years experience of caring for a wide range

of animals. Even when YOU are not around YOUR PETS still need attention and care, and that is what I am here for! Whether you are away on holiday, spending too many hours in the office, attending a family function or just not feeling well, your pets can still be lovingly and professionally cared for.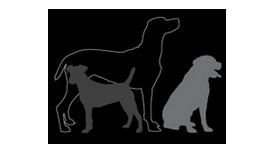 I offer a real home-from-home environment for your dog, along with my ten year old Weimaraner, Thomas. Both day and overnight lodging is available and your dog will be able to socialise and exercise

with other dogs. Set within two acres, my property offers dogs free access to ¼ acre of secure garden and supervised access to 10 acres of adjacent woodland. I also offer home visits for dog walking and to care for your other pets whilst you are away.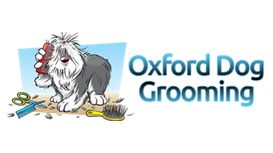 Why try and find the time to fit in a stressful trip to the groomers when the groomer can come to you? Oxford Dog Grooming is a mobile business so let me come to you and take away the worry, stress

and mess that a trip to the groomer can cause. All grooming will be done to requirements set by the pet owner. Appointments are best booked in advance. I am fully insured so you can rest easy knowing that your pet is in safe hands. All dogs are handled with care and affection.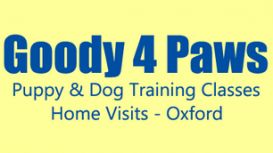 Sue Durham, with over 29 years of experience in competitive obedience dog training, started Goody 4 Paws in 2004, offers high quality pet dog training around Oxford. All classes are weekly for 1 hour

and all courses are 6 weeks in length. Enrollment is taken on a first come first served basis with remittance. Your place will be confirmed, subject to availability. Children over 5 are welcome and children over 9 may take part in the training in the class.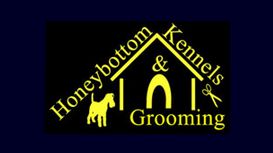 Leaving my two border collies in the care of Honeybottom Kennels when I travel abroad gives me such peace of mind that they are being safely and well looked after. What's more, I know they are happy

there too as they enthusiastically greet the staff and settle in easily. Raffie and Lettie my two mini wire-haired dacshunds ages 5 and 12 have been regular vistors at Honeybottom Kennels for the last five years. They positively skip in!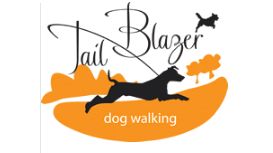 We can regularly walk your dog, or provide cover for you if you're out and need somebody reliable to take care of your four-legged friend. We can also arrange to walk your dog later on in the day if

you know you're not going to be back home in time. Perhaps you need to be away on business, or have a last minute problem due to an illness, injury or just going out for the day. We can provide cover for you by walking your dog either during the day, or early evening.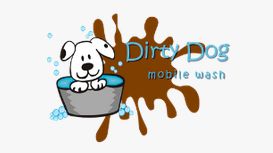 Hi my name is Kiri and welcome to Dirty Dogs mobile wash. I work in and around the Bicester, Oxfordshire Area as a Mobile dog grooming service. My background in handling animals started at a young age

growing up on a farm, this as you would expect meant that I was always surrounded by and involved in the upkeep of a wide variety of animals. I have also owned my own horses and dogs which always needed grooming and bathing after spending their days running and sometimes rolling around the farm.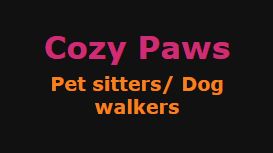 We are here to help you in your moment of need. Whether you have a long day at work or you are thinking of going away, Cozy Paws Dog Walkers & Pet Sitters can help you out. We are a local,

professional dog-walking and pet-sitting service for Bicester and surrounding villages. It is run by Rachel Newman and Sam Connor, two qualified Veterinary Nurses who will provide a high standard of service so you can be away from home knowing your pets are in safe, experienced hands.