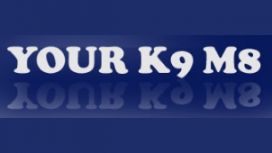 I'm sure that every animal loving person can look back with fond memories and recall endless stories of their very own first pet. Whether a puppy to play with, a kitten to cuddle or a hamster doing a hundred miles an hour on his wheel!. Well mine was a stick insect and he lived in a goldfish bowl! And that's all that I can say.
When I was growing up, it was safe to let children play outside and the norm to let dogs wander the streets. With both parents working full time having a dog of my own was not an option. However, not to be deterred, using my roller-skate strap for a collar and my skipping rope for a lead I would "hijack" my neighbours dogs and take them on many an adventure - before returning safely home for tea.
At about 13 years of age I befriended an elderly neighbour and her very boisterous young collie - spaniel cross 'Bob'. We enrolled at a local dog training school and very soon were competing (and winning) in Kennel Club Obedience Competitions.
---
Reviews and Ratings
We do not have any reviews about Elaine - Your K9 M8 available right now.