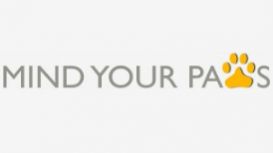 Mind Your Paws is run by animal lovers Andrew & Lou Foster, a husband and wife team based in Aylesbury, Buckinghamshire.
The idea of Mind Your Paws came about through our own personal experience of needing an easy - yet humane solution to caring for our pets when away on trips, one that meant both owner-and-pet would be happy in this time apart. At Mind Your Paws, the belief is that pets are much happier when kept in a loving environment, with home comforts around them and plenty of fuss and affection. Therefore, everything is done to keep your pets as happy and stress free as possible at Mind Your Paws, and because we have a broad range of pet sitters, short notice availability is often possible. We think you'll be impressed with our pet sitters. We're kinda picky about who we take on because we only select people that we'd be happy to leave in charge of our own pets.
---
Reviews and Ratings
We do not have any reviews about Mind Your Paws available right now.