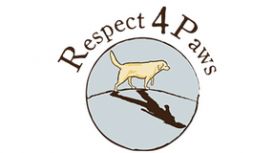 My journey with dogs started almost 14 years ago, purely by coincidence. I had never had more than a hamster whilst I was growing up, but one day I woke up and I just knew I wanted to share my life with a dog. Gredy not only brought lots of love into my life, but also many challenges. Some I could deal with, but for others I needed help. I decided to look for professional assistance and, to my surprise, realized there wasn't any available. All the training was based on dominance and punishment, and I could see that these methods were just causing more damage to him.
After many mistakes, many tears and sleepless nights, I decided to listen to my instincts and completely changed my approach. I managed to actually build a trusting relationship with my dog and his behavioural problems slowly disappeared. This experience also opened my eyes to all the other dogs out there that were troubled or abused due to lack of empathy and knowledge from their owners. I wanted to do something about it.
Reviews and Ratings
We do not have any reviews about Respect4Paws available right now.
---