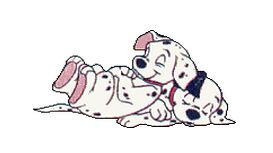 The eight week courses are based on the Kennel Club Good Citizen Dogs Scheme. They are designed for the average pet dog owner and are easy to follow. This type of Training uses the most up-to-date methods used now adays. The Classes are very relaxed with no pressure on owner or dog. They are great fun and suitable for any dog and owner who needs to teach their dog the basic commands. It does include plenty of recalls (teaching the dog to come when called).
Trimac Dog Training at Rough Common is the foremost dog training school in this area to teach relaxed training methods. No harsh handling, or pulling on leads to get dogs to walk correctly. All the training is REWARD BASED, using gentle and effective ways of getting a response to commands, so we use treats and toys. This makes the dog keen to attempt the new exercises. It makes learning fun for dog and owner. This is what dog training is all about - having fun with your dog.
As you can see, there is an awful lot we can cover in the eight weeks.
Reviews and Ratings
We do not have any reviews about Rough Common & Canterbury available right now.
---