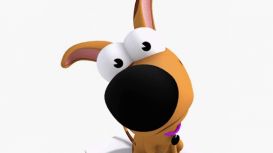 You love your dog, but should you believe the groomer that recommends having your pet bathed and groomed every 4 to 8 weeks? 4 Matted hair pulls and causes pain for your pet, and creates a breeding environment for fleas, ticks and their nests. 5 Your dog's ears have hair deep within the inner canals that need to be removed every 4 to 6 weeks; otherwise you risk inflammations and potential ear infections. 6 Hair in anal areas as well as the ears serves as hosting areas for nests, resulting in fleas dwelling in the inner canals of the ears and into the anal canal.
8 Some breeds have under-coats that build from shedding within. The outer and inner coat become thickly packed and form thick mats that are extremely difficult to remove, and may result in a much shorter cut than desired. 9 Bathing your dog without first brushing creates small, tight knots referred to as pin knots. These types of knots make your pet's grooming experience a painful and unpleasant one.
---
Reviews and Ratings
We do not have any reviews about Short Bark N Sides available right now.