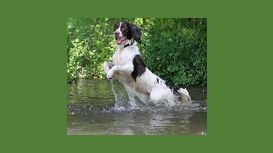 We are passionate about delivering a professional Pet Service to Oxfordshire and West Berkshire. We have both had professional backgrounds in the past and we understand the importance of 'reliability' it is key to running our business. All our furry, feathered or scaly clients receive a service which is second to none and of course so do the owners!
I have been around horses and dogs all my life, owning quite a few of both along the way! My interest in Gun Dogs / Training came about 10 years ago when I re-homed a head strong Rytex Springer Spaniel (Poppy) from Ireland. I was helped by Alex Thorneycroft-Taylor a renowned Gun Dog Trainer and so Poppy and I became hooked and equally we were both trained at the same time!
What I have learnt I can now pass on which gives me great pleasure helping clients with their dogs whether it be Gun dog training or just family pets that need some fine tuning on re-call and heel work.
---
Reviews and Ratings
We do not have any reviews about South Oxon Pet Services available right now.