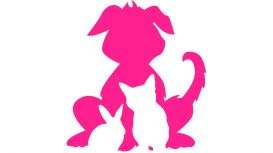 Tails In Motion was founded by myself, David Rogers and my partner Nia-Siân Phillips in 2015. We are an exciting new pet business based in Swansea with a wide range of services. We are dedicated and guarantee an excellent, flexible service to suit both you and your pets needs.
We founded the company based on our love for animals. I myself, currently work at Gower College Swansea and come from a film and television background. Nia comes from an accounting and finance background. We are both currently studying with the Animal Care College. Whilst we both enjoyed our professions we realised our hearts weren't really in it and our real love lies with animals.
We've both been brought up around animals and have owned everything from dogs to reptiles. We have cared for a range of animals over the years including horses, cats, dogs, birds, rabbits, guinea pigs and many, many more! Our previous experience in the animal care industry ranges from assisting in a veterinary surgery to being a farm hand.
---
Services

1 hour individual dog walking - £10.
Additional dogs from same household -
£2 per dog.
30 minute individual dog walking -
£7.
Additional dogs from same household -
£2 per dog.
We guarantee to give your furry companion 100% love, care and attention during their walk. We provide both individual and group walks, but will only ever walk dogs from the same household at any given time in order to maintain their health and safety. We can provide 1 hour or 30 minute walks or an off-road rambling adventure (see below).
2 hour off-road rambling adventure -
£24.
Length of adventure can be tailored to individuals needs.
£50
per 24 hours or part thereof.
Reviews and Ratings
Not reliable, very disappointed with an unprofessional service. I had ensured Tails in Motion had availability for dog walking BEFORE i adopted a rescue dog - one of the conditions of adopting such dog was to have a dog walker in place because I work full time, otherwise the dog has to be returned to the rescue centre due to being left for longer than 4 hours. After 5 weekdays of a having a dog walking service from Tails in Motion I was contacted at 7pm on a Sunday to ask if the time of the call could be brought forward starting from the Monday.

When I advised no this wouldn't meet the needs of the dog because she'd be left too long (over 5 - 6 hours in the afternoon if call time was earlier) I was then rang at 8pm to advise Tails in Motion could no longer continue with the call and they might have a family member to help them out for a few days - this was very unprofessional and very inconvenient. I have now had to take time off work and ask friends/family to help out until a more reliable dog walker can be found.

Tails in Motion gave an explanation of not calculating accurately enough how long it would take to drive in lunchtime traffic to the next call - therefore my call was dropped - it's a real shame for their own reputation and future business they had not worked this out before agreeing to offer a service.. Be warned - this business promises everything but obviously doesn't live up to their said promises.
Well I for one can vouch for Tails in motion pet services! I've been using David & Nia's services for the past few months and I cannot fault them. They are professional, prompt, VERY RELIABLE, flexible, caring and very nice people. Do not have any hesitation in contacting them to care for your animals as they are brilliant at what they do. These people will go above and beyond to look after your pets so use them.