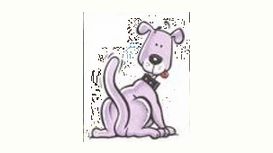 Are you looking for a dog walker in Canterbury, Herne Bay, Whitstable Faversham, Ospringe, Wye, Littlebourne, Preston, Wingham, Ash and all surrounding areas. For those that have hectic lifestyles, work too many hours a day, or have little spare time. Friendly, local dog walking service to suit you and your pet's needs. Waggy Tails is owned and run by Jackie Dunn.
With us, your dog will have fun quality forest walks completely away from traffic, and will socialize with other friendly dogs. The countryside around Canterbury, Herne Bay, Whitstable and Faversham is ideal for dog walking with many woods and forests.
---
Reviews and Ratings
We do not have any reviews about Waggy Tails Dog available right now.