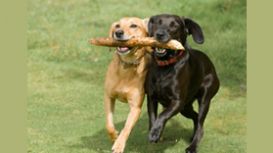 Walk The Dog's dog walking services are available from Sarah Thomas in East Moseley, West Moseley, Hersham, Thames Ditton, Hinchley Wood, Esher, Hampton and the Hampton Court areas of Surrey. We know why you want the best possible care for your dogs - they are part of your family so we understand why finding dog walkers you can trust is important. Walk The Dog prides itself on ensuring the dog walking services we offer are full of love, care and attention, so rest assured that we can offer the complete package that your dog deserves.
As well as dog walking services in Surrey, we are also pleased to provide doggie day care, dog boarding, puppy visits and cat sitting services. You can find out more about any of these services on this website, or feel free to contact us for further information. Walk The Dog was born out of the desire to offer dogs as much comfort and help as possible.
---
Reviews and Ratings
We do not have any reviews about Walk The Dog available right now.