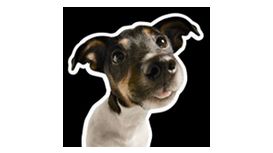 Hi, my name is Jane and I opened my shop doggydoodles dog grooming salon and boutique in September 2011 due to a career change on my part and haven't looked back from this most enjoyable move at

nearly 50 (shhh). I love my shop and whether I am grooming or sorting out things in the boutique, I feel very proud of what I have achieved and enjoy every moment of it. The boutique at the front of the shop has lovely Wolters, Urban Pup and Puppy Angel jumpers, coats, T shirts, collars and leads.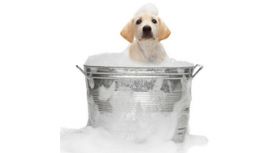 Our dogs all need a bit of pampering, not just to smell and look good, but also for their own well-being, health, hygiene and safety. I have a strong work ethic, determined to do right and to be fair

when it comes to providing a good service to you and your best friend. I have trained as a dog groomer and worked in a customer service environment for more than 20 years understanding the importance of keeping the customer at the focal point of all that you do as a business.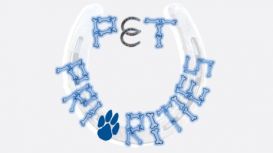 Experienced with animals, fully insured and police-checked, Pet Priorities offers a professional, amiable, flexible and trustworthy petcare service so you can be sure your furry friends are in safe

hands when you can't be with them. Operating across West and East Sussex, Pet Priorities offers regular or occasional dog-walking, equine care, and other pet care services.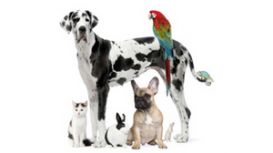 We appreciate that for some people it can be difficult juggling day to day commitments with fitting in time for your animals. Our services cover the Haywards Heath and Mid Sussex area and include, dog

walking, pet transportation, dog grooming, home visits e.g.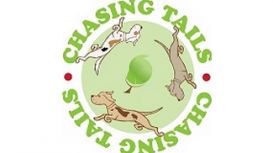 Pets play an important role in our lives and the volume of pet service providers in Brighton & Hove proves that we all care greatly about our furry friends (and of course those that aren't so furry!).

The very fact that you have found our site shows that you are looking out for your pet. Being animal lovers, which of course we are, is not enough to ensure a successful and reliable business service.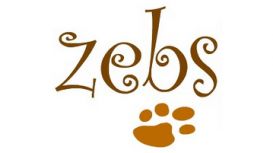 I started Zebs Canine Walks in March 2005. My aim for the business was to provide a first class and professional service. I believe I have achieved this, with numerous happy customers (and happy

dogs). I treat all dogs in my care with the same love and respect in which I treat my own. As anyone who knows me can tell you, I am completely devoted to my dogs and always have their best interests at heart. In the past I have worked with rescue greyhounds and in boarding kennels and catteries.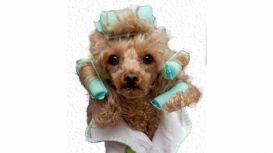 If you are looking for a dog groomer please do not wait any longer, contact Judith now as your dog will love you for ever. My wee westie has been having the full works for a couple of years now

following a rather stressfull time at another groomer. I would highly recommend the Canine Clip Joint as your next port of call, you and your dog will not be disappointed.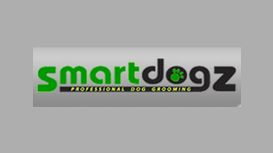 Smartdogz offers a unique personalised and professional dog grooming service in our Haywards Heath salon. Every dog enjoys individual, caring and safe grooming experience with a qualified dog stylist

on a one to one basis. We specialise in small breeds such as terrier and spaniel sized dogs. Our services include a full range of grooming services from a complete nose to tail full body groom, wash and fluff dry to a simple pedicure.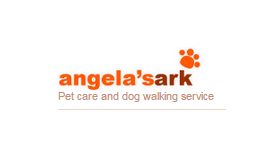 Angela's Ark is for pet owners living around Brighton and Hove - for those that have hectic lifestyles, work too many hours a day, or have little spare time. Friendly, local pet care services to suit

you and your pet's needs. Give your pet care and attention from someone you can count on and trust.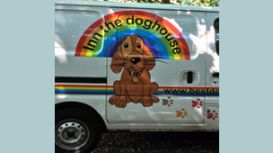 Most of our customers have been recommended to us - in fact some customers have been with us since 2002. We're very reliable, only take dogs on safe country walks - we've walked over 13,000 miles

since 2002. We have a fully caged van, we're vet recommended and are fully insured. If we need to collect or deliver a dog when an owner is absent, we are extremely responsible with your home security.