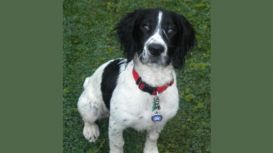 My name is Zara Silver, I have lived in Hook all my life and was fortunate to stay and live in Hook once I was married. I have the advantage that I know where there are some fantastic walks and places

to explore. In the latter years I was fostering dogs from "Many Tears Animal Rescue" based in Wales. The foster dogs are bought to Reading on a weekly basis and the foster mums go and pick them up and they would live in my home with my dogs until they are re-homed.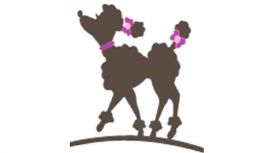 The Groom Studio is located at 17 Kings Road, Fleet, GU51 3AA and was first established in 2008 by K9 Matters. Our aim is to create a salon that is welcoming and highly professional, and for all dogs

to go home comfortable and relaxed as possible! Our promise is that your dog will be groomed to the highest possible standard!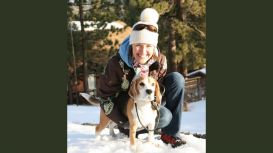 When I work with clients, my goal is to help the dog and the family to fit in together. I believe that there is no right and wrong behaviour (with a few exceptions). For you to feel confident and to

know what to expect, I have briefly outlined the way I work. The initial consultation serves two purposes. First, it provides an opportunity for the clients to meet me in person, to describe their situation and to decide whether they like my style.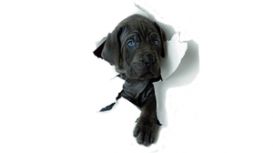 K9 Matters was founded in 2002 by Marina Timms and her partner Chris Baker. We have a fully equipped outdoor training centre located in Puttingham, near Guildford, Surrey where our dog sport sessions

are held. We also have another training field at the Barley Mow public house in Winchfield, Hampshire where we conduct our socialisation classes and workshops. We hold weekly obedience classes in the North Warnborough Village Hall, Hook and the St Phillip & St James Church Hall, Fleet.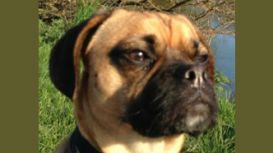 Hartpaws is a friendly and local dog walking service with your best friends interests at heart. We provide a thorough service from the very first meeting and then onto solo or group walks for your

dog. Whether it's just to help out once in a while or a regular visit, we look after your companion as if he or she were our own. Hartpaws, professional dog walkers here to help you.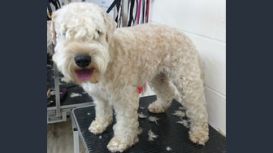 I have completed a hands on training course in basic dog grooming at Merrist Wood College, Guildford. I now need to gain experience and build my portfolio, prior to the City and Guilds Level 2 Dog

Grooming course, I will be doing next year. I will come and groom your pet, in the comfort of your own home, using professional supplies and equipment. I will require access to a bathroom and a place near a plug socket (I do have an extension cable) to set up my grooming table.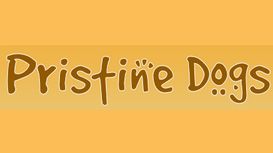 You know the age old adage that dogs are man's best friend? Well, one thing that a lot of dog owners neglect nowadays is taking care of their dogs grooming needs. Dog grooming is important for all

canine owners and an equally necessary part of sustaining your canine's hygiene and health. Regular visits to a groomer not only helps to remove dead hair and dirt and avert matting of hair. Canines that are regularly groomed are inclined to have a more healthy and shinier coat.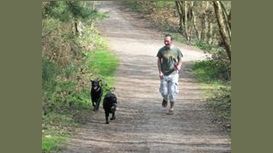 Pet Pleasers is a small local business based in the Sandhurst, Crowthorne, Blackwater and Yateley areas. Our pet caring services include Dog Walking and Pet Visits. All our services are adaptable to

your requirements and the needs of your pet(s). We are there to look after your additional family member(s) when circumstances mean that you are unable to. We are police checked and very trustworthy individuals, striving to give you the best possible service.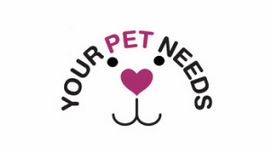 My name is Julie and consider the care and welfare of all animals to be a serious and worthwhile vocation. I would like to offer you and your pets, my reliable Pet Care Services. I spent my childhood

years growing up on a mixed arable and livestock farm in the Basingstoke area. I have spent all my working life caring for people and animals. For the last 13 years I have managed the Jenny Wren farm at Birdworld. In this position I acquired a number of relevant qualifications (listed below).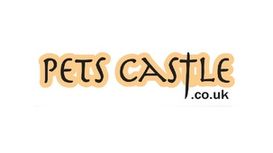 We own a German Shepherd Dog called Angel and have a Devon Rex cat called Chico, who are both rescues. They are our family and every evening before bedtime is our special time with our pets, when we

take Angel for a walk Chico comes too, sitting happily on Rob's shoulders taking a great interest in birds and other cats, and the four of us go down the road and across the park sharing our favourite time of the day together.