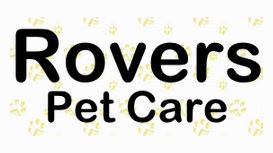 Rovers offers a unique, warm and friendly holiday home for your pets while you are away. With offices in Nottingham, our dedicated team are spread across Nottinghamshire, and we provide home boarding,

visiting and feeding for pets living across the county. Our services will allow you total peace of mind so that you can have a relaxing day at work or even a great holiday, safe in the knowledge that your pets are happy and having fun.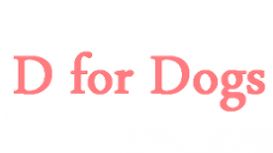 The ultimate retreat for the pampered pet, specially designed to provide a calm, relaxing and safe haven in which pets can be groomed, indulged and revitalised. Treat your pet to the ultimate

pampering and grooming experience at our salon in Kimberley, Nottingham. Bringing your dog to D for Dogs will ensure your dog is treated with the best standard of care. Here at D for Dogs, you and your pooch is our number one priority!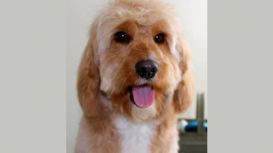 At Clark and Green we provide a calm relaxing groom for your dog. We use the best shampoos made with natural essential oils and other good stuff from nature which are exceptionally mild, effective and

safe. The salon is set up to be able to work with all size of dogs having a bath with a ramp for larger and older dogs and a raised bath for smaller dogs.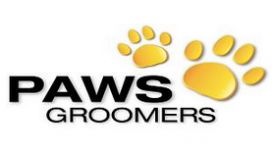 At Paws groomers, we fully recognise the loving relationship between dog and owner and how important the safety and welfare of your dog is during the grooming process. Our aim therefore is to provide

a quality, professional grooming service for all breeds, and maintain a clean, safe and welcoming environment. We have a strong commitment to satisfying the requirements of the customer (and their owners). The health, safety and comfort of your dog is our top priority.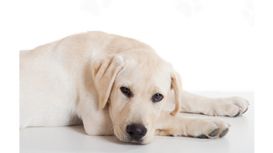 Diversipets was formed to provide the people of Mansfield and the surrounding areas with professional and affordable services for their pets. We are members of the British Dog Groomers' Association

and the Pet Industry Federation. We follow their Codes of Practice as part of our membership to help to raise standards in the grooming industry and ensure that pets are protected.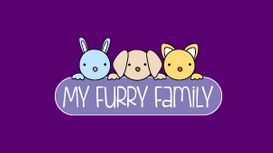 I have been an animal lover ever since I was a child and got my first 2 cats, Tommy and Lucy, at the age of 7. Soon after them came a succession of hamsters, (3 of them imaginatively called Fudge and

1 called Smudge), 2 gerbils (Sugar and Pepsi), several fish and another cat called Sam. When I went to university I sadly had to leave Sam behind so he stayed with my sister but as soon as I moved into my own place I got a new furry feline friend called Mitsy.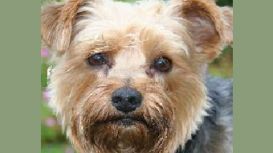 After training I had a job in a poodle parlour but soon realized I wanted to be working on the road. So I set up my own business "Clip For Comfort" providing a mobile dog grooming and trimming

service, specializing in small breeds. Clients love the convenience and personal service and dogs love being trimmed in the comfort of their own home. I specialize in small breeds from Yorkies, Poodles, Lhazo Apsos etc going up to Spaniel size.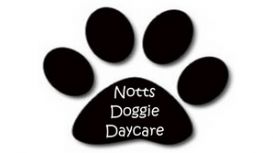 Own a dog? Do you dread to think what you may come back to after each shift? Chewed remotes, wet carpets, chunks out the sofa? Perhaps your dog is well behaved, but you just feel guilty for leaving

him by himself every day due to work commitments? Notts Doggie Daycare is the answer! At Notts Doggie Daycare, your dog will be taken care of like a member of our family for his entire stay, 5 days a week if you need us to.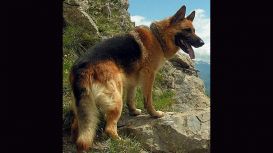 Rescuing a German Shepherd is very rewarding from both rehoming a shepherd for all the right reasons to lowering the unwanted dogs which are being picked up as strays and placed into commercial dog

pounds throughout the UK, at the awful risk of being put to sleep within 7 days. With the ever increasing numbers of dogs being placed into dog pounds or being given up to be rehomed is now at an all time high, mainly due to the financial circumstances and the dire problems of neglect.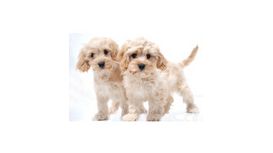 Glyn Riley - i have been breeding Chocolate Labradors for more than 23years, training and working them to a high standard for myself and other clients. Wentwood Labradoodles ltd - This stunning litter

of multi gene cavapoos are ready to leave us now. We have limited availability in this litter and all have lovely low shedding coats. Mum Lola is a cavachon and dad Spot is a Cavapoo who is DNA PRA tested clear guarant.