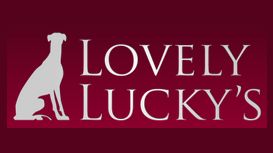 lovelyluckysdoggrooming.co.uk
Leanne decided to adopt a retired greyhound named Lucky. She is the most beautiful, lovely dog and inspired Leanne to give up her full time employment to become a dog groomer, dog walker and pet

sitter so they could spend more time together. Leanne completed an intensive 'hands on' dog grooming course at Absolutely Animals in Lee, London. She was trained by Heidi Anderton and Colin Taylor who both have a wealth of grooming experience and have won a multitude of awards.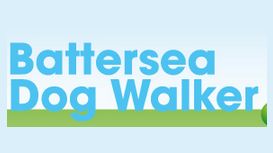 Battersea dog walker is a small and personal dog walking service in London for your dog. Our aim is to make sure your dog is number one and that we fit in with your busy lifestyle and commitments. You

can be safe in the knowledge that our dog walker will pay your dog 100% attention and affection to give them the most fulfilling day on their walk.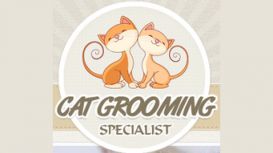 Cats are one of the cleanest creatures on the earth, and spend a large part of their day washing and grooming themselves. It is not always true when people say that cats do not need human help with

grooming. They still need human assistance to maintain a healthy, shiny coat to keep it in tip-top condition. Cat Grooming removes unwanted hair, prevents hairballs and improves blood circulation, which all helps to keep your cats coat in a good and healthy condition.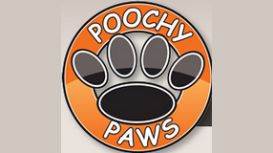 Services include poochy walks, poochy baths, poochy taxi, poochy poop scooping and petsitting. Whichever service you choose you can rest assure your pooch's needs are in good hands. We recognise that

your pooch is a member of your family, so you would need to go through many of the same considerations that you would when selecting a babysitter for your children. So contact us to arrange a meeting with you and your pooch. Dogs require physical and mental stimulation just like humans.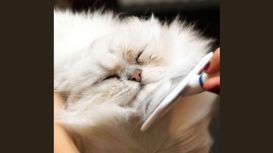 The ultimate retreat for the pampered pet, specially designed to provide a calm, relaxing and safe haven in which pets can be groomed, indulged and revitalised. Treat your pet to the ultimate

pampering and grooming experience at our luxurious flagship pet day spa in Chelsea, London.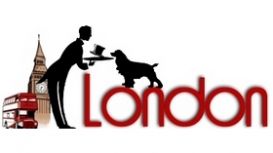 London Pet Butler was founded by Sharon Marsh-Wyly, an American native of London's Little Sister, the genteel Savannah, Georgia. She read communications, literature, public policy and international

relations for her BSc (Hons) in Arts and Humanities. She has experience as a business owner on both sides of the pond. A lifelong dog and horse owner and lover, she donates a portion of her receipts to PDSA - "Pets In Need of Vets". Sharon happily resides in London.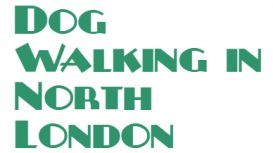 dogwalkersnorthlondon.co.uk
Professional and reliable dog walking and pet visiting/sitting service based in north London. If you're looking for a reliable animal lover to ensure your pet is happy and well looked after when

you're not available, I'd love to hear from you. Great references available!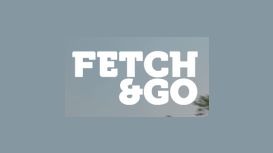 Exercising is good for your dog. It reduces anxiety and promotes your dog's overall health and wellbeing. No 'home alone' stress - we will be there for your dog during the day to take care of their

needs and prevent boredom. Most importantly your dog receives love and attention during your absence. Includes both Doggy Day Care and Sleepover service. Free pick up and drop off, £35 per 24hrs, for 1-5 days. For bookings of 6 days and over the rate is reduced to £30 per 24hrs (excluding Bank Holidays).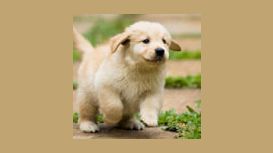 Bruce's Doggy Day care operates an award winning Day Care Centre that aims to set the benchmark for doggy day care facilities in the UK. Located in over fifteen acres of private Surrey countryside,

the Day Care Centre boasts three fully fenced fields, each with a swimming pool, agility course, a heated indoor area with dog beds and a gazebo for the dogs to laze in the shade! All enjoyed under the constant supervision of Bruce and his team.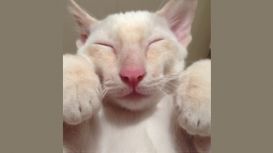 Here at Waggin' Tails Chelsea we operate upon a simple philosophy: Your pet is an individual, just like you. We provide top quality veterinary care, dog and cat grooming and professional services at

our pet shop and spa, located next to Chelsea FC between Chelsea and Fulham. You love your pet, and we love your pet, so we look beyond the fur and build a relationship with your little companion in a safe and comfortable environment.