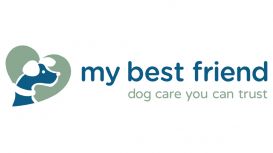 My Best Friend provides a professional and reliable dog care service Nationwide. Services include dog walking, doggy daycare, home boarding pet sitting and puppy care. All locations are fully licensed

and insured.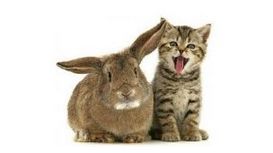 If you are not able to walk your dog or are going away on holiday and need a professional Pet service to look after your dog, cat, horses, chickens, rabbits and more, then we are here to help. We will

ensure that your animals receive the care, exercise and attention they need in the comfort of their own home thus alleviating any stress and boredom.
I would love to take your dog out walking with Flint my 9 year old Springer whom I have trained on the whistle. I can also make sure your dog is fed (if required) and leave them as clean as possible

especially if we have had a muddy walk and leave them in their beds for a snooze. Animals need daily exercise and its essential to keep dogs healthy, as well as mentally and physically stimulated.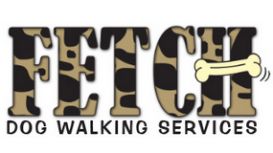 FETCH are a well established family run team living in Chinnor, Oxfordshire. We have lived in the village for 15 years with our 2 sons, who have now moved on with their own lives. What started off as

a hobby and a love for animals has now become a full time profession since January 2009. Members of our family have included dogs, cats, horses, ferrets, marine/tropical fish and many other types of small furry animals.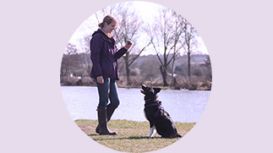 I provide advice to new puppy owners, one to one training sessions and pet dog training classes in the High Wycombe (Buckinghamshire) and surrounding areas. I use reward based training methods to

motivate your dog, making training enjoyable. I have a post graduate diploma in Companion Animal Behaviour Counselling with Southampton University. I am fully insured, police checked and offer a reliable, friendly service.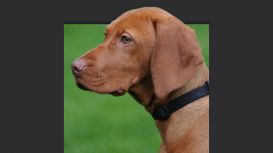 We think you offer a lovely personal service and were so glad you were able to come last week at such short notice. Furry Feet Pet Care provides dog walking, pet sitting and pet boarding in and around

the High Wycombe area. Based in Lane End, I am devoted to providing the best possible care for your pets. Whether you need pet sitting in your own home, dog walking or small pet boarding, you can rest assured that your furry friends will be well looked after.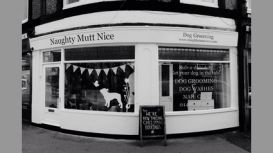 I'd like to shout out a big hello to all of our lovely customers at Naughty Mutt Nice from me and my pooches. My name is Vicky Ros and I'm very proud to introduce myself as the new manager in this

wonderful little shop of paws. Thank you very much for your kind compliments and for making me feel so welcome here in Henley over the course of this past month. I'm truly looking forward to meeting many more of our friendly four legged and two legged customers very soon!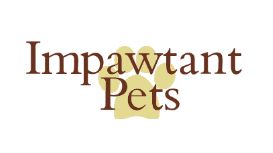 Impawtant Pets offers flexible, friendly, reliable and discreet Pet Visiting in Caversham and the surrounding area. We don't just look after cats and dogs, we've even cared for a Bearded Dragon! If

your pets have to have medication, trips to vets / grooming parlours to look gorgeous or anything quirky it's all in a day's work for us. If you are going away on holiday, a long weekend or just caught up late in the office then Impawtant Pets can help.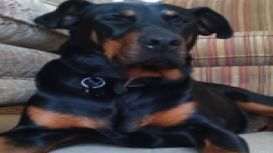 Marlow Dog Care proprietor Jeff Higgins is an experienced dog owner, handler and walker who is fully insured. We believe that well exercised dogs are generally happy dogs. Let us take the effort out

of owning a dog by booking them in for regular walks in Marlows beautiful countryside with us. Our Dog Walking service is designed for those owners who may be out at work all day, are unexpectedly called away from home or find it difficult to have the time and energy to exercise their pet.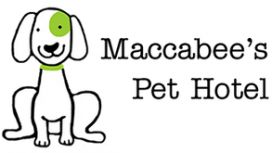 Our aim is to be 'the' answer to that question. We are dedicated to offering our guests the best possible standards of comfort and care. At Maccabee's Pet Hotel we offer a genuinely complete boarding

experience; We provide a superb range of facilities that will ensure you will leave him with us knowing your dog is in safe hands and that he is going to have as good a holiday as you.