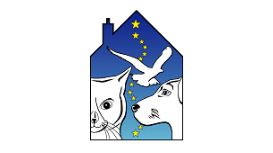 animalmagicbicester.co.uk
Founded in 2003, Animal Magic is the first privately owned and dedicated pet sitting, cat sitting and dog walking company to serve Bicester and surrounding villages. With over 350 regular customers,

we have experience with a wide range of animals, from hamsters and tortoises to horses and Vietnamese pot bellied pigs, and of course cats and dogs.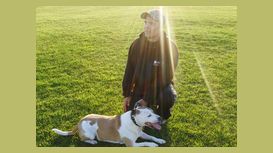 My name is Luke Wadeson(the dog man) I am 26 years old and have been working with dogs, training and fixing behaviours for nearly 10 years. I built 4paws when I was 17 with only one direction in mind,

to help dogs and their owners and after 6 successful years I also went on to become the founder of a dog charity, Dog SoS.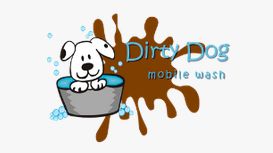 Hi my name is Kiri and welcome to Dirty Dogs mobile wash. I work in and around the Bicester, Oxfordshire Area as a Mobile dog grooming service. My background in handling animals started at a young age

growing up on a farm, this as you would expect meant that I was always surrounded by and involved in the upkeep of a wide variety of animals. I have also owned my own horses and dogs which always needed grooming and bathing after spending their days running and sometimes rolling around the farm.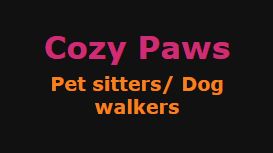 We are here to help you in your moment of need. Whether you have a long day at work or you are thinking of going away, Cozy Paws Dog Walkers & Pet Sitters can help you out. We are a local,

professional dog-walking and pet-sitting service for Bicester and surrounding villages. It is run by Rachel Newman and Sam Connor, two qualified Veterinary Nurses who will provide a high standard of service so you can be away from home knowing your pets are in safe, experienced hands.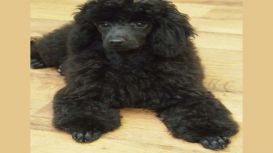 In my experience these are a wonderful professional range of products that really clean the dogs coat (yes, even the one's that have rolled in 'something'!) while being kind to and even

benefitting their skin. And they all smell gorgeous! I am also always happy to bath your dog in a shampoo prescribed or recommended by your vet, or just one you have found always works and are happy with.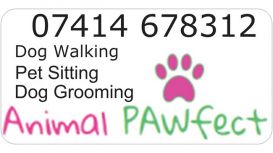 We offer the following services: Dog walking Group or individual Pet sitting at your own home Pet feeding We are fully qualified, insured and DBS checked.