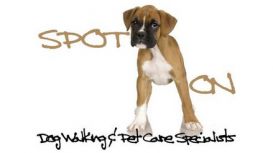 My name is Suzanne and I am the owner of Spot On Pet Care. I am and have always been very active. Many years ago I found I was spending a lot of my time walking, either with my husband or my children.

I have spent all my life with animals, growing up on a small holding. My parents were very much like Richard Briers and Felicity Kendal from the mid 70's sitcom 'The Good Life' and so we all had to muck in when it came to animal care.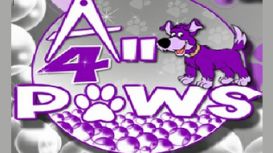 Welcome to "All 4 Paws Grooming Salon", a small business situated in the heart of Haverhill Suffolk. I have recently qualified as a City in Guilds Level 3 dog groomer, and I can cater for all size of

dogs from my salon. Appointments are available throughout the week and I shall do one Saturday a month by appointment but shall be happy to try and accommodate others where ever possible.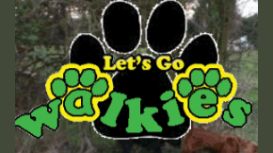 I have recently completed the Playtex Moonwalk. A 26 mile walk around London from midnight in a pink bra! Ok, so you may be thinking I'm slightly mad, but I raised £1,000 for breast cancer

charity walkthewalk, so it was for an excellent cause. Thank you to everyone who sponsored me and to all your dogs who helped me train and kept telling me "You can do it Lisa!" My name is Lisa Rice and I decided to set up this new service after walking a friend's dogs for a few years.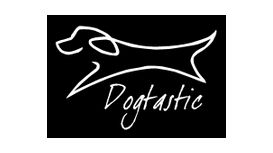 Dogtastic is a Dog Walking and Pet Care service covering Cambridgeshire, Suffolk and North Essex. We offer a range of services from dog walking, pet visiting and even pet-to-vet trips. Our ethos is

simple - we aim to make the time spent with your dog (or other pets) enjoyable for them and our commitment to you is that we will care for them as though they are our own!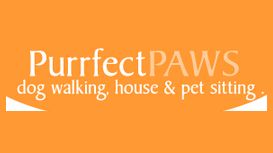 Pets are part of your family they deserve the best, we set-up Purrfect Paws to take care of your pets while you're away. Whether it's a dog walk or a full Home Sitting assignment, we ensure your pets

are feed, watered, exercised and loved during your absence. Our Dog Walking service gives your dog exercise and fun in your absence. This can be a daily walk while you're working or an occasional walk while you're out enjoying yourself.