The Little Pet People is based in Bedlington, Northumberland, and covers Bedlington and surrounding areas. We provide a range of pet care services, from dog walking in groups or individually to pet

sitting, puppy and oldie daily visits and pet taxi to the vet/groomer. Over the last 40 years we have owned dogs, cats, rabbits, guinea pigs, gerbils, hamsters, cold water and tropical fish and a Burmese python. We currently have 2 cats, 3 rabbits (all rescues) and a bearded dragon.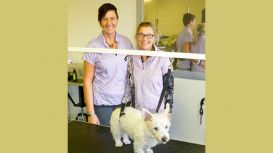 With a wealth of experience in clipping, washing, trimming, tick removal, brushing and generally grooming and looking after dogs, we understand that your pet is not just your pet. That's why at Megs

we are proud to take exemplary care of your dog and make sure that every four legged customer leaves looking as good as ever. Our staff do the utmost to ensure that each visit is comfortable and as pleasant as possible for our furry friends and we take the time to build a bond between us.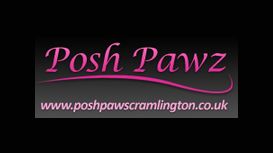 poshpawscramlington.co.uk
Posh Pawz dog grooming is located in the Atley Business Park of the North Nelson Industrial Estate and is easily accessible by car or public transport. The salon is set back off the main road for your

dogs safety. Experienced groomers onhand to offer advice on any aspect of looking after your dogs coat inbetween grooms. The salon is well ventilated and clean for your dogs comfort and is fully equipped with upto date equipment.