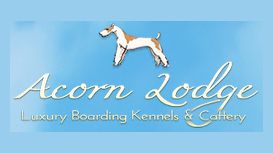 acornkennels-cattery.co.uk
Acorn Lodge boarding kennels is a well-established family business run by Norman, Joy, Nigel Bedford and twin sister Hayley Randall. We provide safe, comfortable and friendly boarding for all manner

of pets whilst you are away on holiday. Nigel, who runs the kennels, cattery and small breed boarding, is highly experienced with many years looking after a range of pets and previously managing boarding kennels across the region.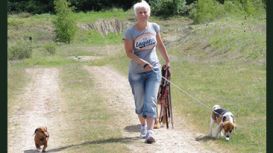 doggypaws-peterborough.co.uk
Doggy Paws - Peterborough is a reliable dog walking and pet sitting company based in Peterborough with services for all domestic pets including dogs, cats, rabbits, hamsters, fish etc. It is no longer

necessary for you dog to be left home alone, when your stuck at work all day, Doggy Paws can pop in and take your dog out for a walk.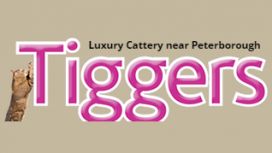 At 'Tiggers' we realise how important your cat is to you which is why when you are away on holiday you can expect that your special friend will receive exceptional one to one care and attention at all

times. Let us pamper your cat and cater to their every whim with regular play time, cuddles, grooming, and treats if desired.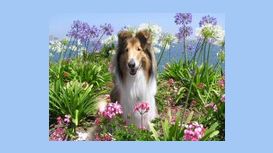 Julia Slocombe is a City & Guilds fully qualified groomer with over 20 years experience. She professionally grooms all breeds of dogs with all temperaments and coat conditions. Julia began her

training in London after leaving school and is very proud to be the first person ever to be awarded the coveted "Most Considerate Handler of the Year" award at the Prestigious "Eurogroom" show. Julia has since progressed to win further awards for her grooming.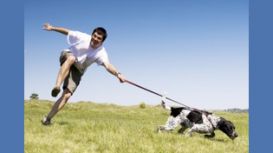 We have experience and expertise in working with a broad range of issues, including dominance, aggression and destructive behaviour. We adopt a holistic approach to training, taking into account your

pet's history - including early experiences - and their physical and mental state. We work closely with both you and your dog, giving you the skills and confidence you need to implement the training techniques yourself, and ensuring a complete and long-term resolution.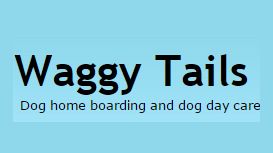 If you are looking for dog day care or dog kennels in the Peterborough or Stamford area, you've come to the right place. We are not a dog kennel, but we do offer a kinder alternative, an in home dog

boarding service where your dog will be cared for in our home as one of our own pets. Dog walking in the countryside surrounding Castor village and by the River Nene, and playing in our large secure garden, your dog will enjoy its break with us.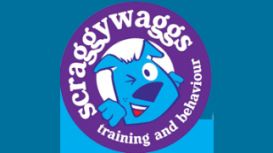 A well-behaved dog will come back when called, walk nicely on the lead, leave things alone when asked and sit, lie down and stay on command. Your dog, like his/her owner, has a character. He or she

may be nervous, may need space, or may want attention. So you also need to understand your dog's temperament if you want an obedient pet that is also contented and confident.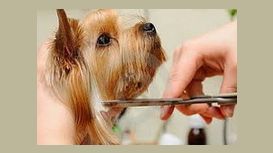 topnotchdoggrooming.co.uk
WE ARE DELIGHTED to welcome you and your dog to our stylish home studio where we provide a 'top notch' professional dog grooming service in Peterborough at a competitive price. Our range of dog

grooming services includes our bath and brush (B&B) service, our 'Top Notch Elite' full works and individual treatments - see services and prices. We groom all breeds and cross breeds.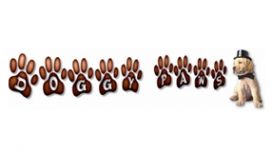 Doggy Paws - dog walker Peterborough offers a complete dog walking and pet sitting service within the Peterborough local area. We are a family run dog walking and pet sitting business. Whether it's

Daily Dog Walking, Doggy Daycare, Pet Sitting or Dog Grooming we are here to help you.