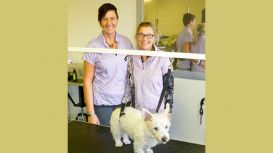 With a wealth of experience in clipping, washing, trimming, tick removal, brushing and generally grooming and looking after dogs, we understand that your pet is not just your pet. That's why at Megs

we are proud to take exemplary care of your dog and make sure that every four legged customer leaves looking as good as ever. Our staff do the utmost to ensure that each visit is comfortable and as pleasant as possible for our furry friends and we take the time to build a bond between us.
The Little Pet People is based in Bedlington, Northumberland, and covers Bedlington and surrounding areas. We provide a range of pet care services, from dog walking in groups or individually to pet

sitting, puppy and oldie daily visits and pet taxi to the vet/groomer. Over the last 40 years we have owned dogs, cats, rabbits, guinea pigs, gerbils, hamsters, cold water and tropical fish and a Burmese python. We currently have 2 cats, 3 rabbits (all rescues) and a bearded dragon.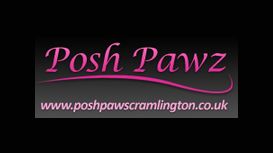 poshpawscramlington.co.uk
Posh Pawz dog grooming is located in the Atley Business Park of the North Nelson Industrial Estate and is easily accessible by car or public transport. The salon is set back off the main road for your

dogs safety. Experienced groomers onhand to offer advice on any aspect of looking after your dogs coat inbetween grooms. The salon is well ventilated and clean for your dogs comfort and is fully equipped with upto date equipment.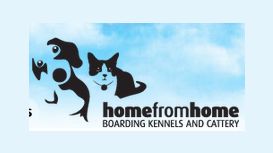 A rural retreat for pets that's been established now for 24 years. We're a place to bring your four legged friends and other animal companions for a short break while you take yours. Based on a farm

set in a beautiful countryside location, we offer boarding to loved ones of all shapes and sizes while you're away on your holiday. Whether they've got 4 legs, 2 wings or a set of scales, just as our name suggests, they'll be loved and looked after as if they were our own.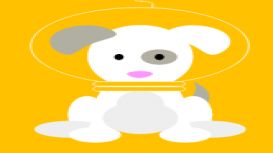 Puppies have endless amounts of energy and need socialisation with other dogs more than anything. Like children, learning social skills early is critical to healthy development and Lola's Place offers

the perfect environment for your puppy to grow and socialise.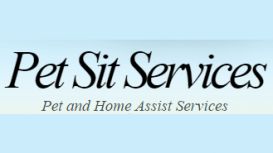 Overnight house or pet sits and pet taxi. We also offer a home assist and errand service to those short on time and requiring an extra pair of hands. Our home and errand services include grocery

shopping, wait in service for deliveries, prescription collection and many more. We welcome clients who may be disabled, elderly or infirm as we have more than 20 years experience in the health and social care sector.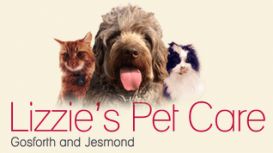 A dedicated cat sitting, puppy sitting and dog walking service for the Gosforth and Jesmond areas of Newcastle upon Tyne. I set up Lizzie's Pet Care at the start of 2011 because pets have always meant

a great deal to me and I know that finding the best care for your pets is extremely important. My service reflects the love I have for cats and dogs and my dedication and experience in looking after them.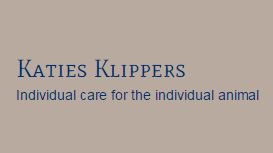 Katie's Klippers is a brand new grooming business. Your best friend gets a pampering VIP treatment all in one place. We are pretty unique in the way we work with animals of all varieties from horses

to small guinea pigs! We operate mainly from home and by doing so we offer a personal and less stressful experience for your pet. Most importantly we offer unbeatable prices and a supreme quality service.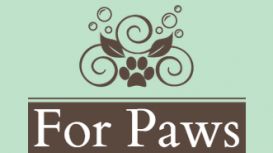 A friendly & passionate pet hub in Newcastle upon Tyne with tonnes of experience with animals! Whether its dog grooming, pet supplies, pet boarding, animal visits for schools, children's birthday

parties, worming consultations, diet consultations, incubator hire, animal hire or simply some advice (phew!) we're here for you!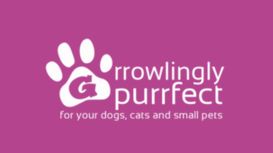 grrowlinglypurrfect.co.uk
I am very lucky to have the pleasure of caring for 2 wonderful ferrets Huxley and Wallace, they are such loving, friendly wee men and I can think of nothing better to do on a sunny Saturday than spend

time with them getting lots of licky kisses and being their climbing frame.