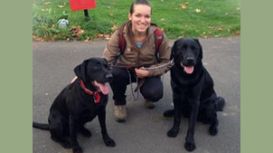 I never walk more than 3 dogs at a time and all dogs are picked up on foot and walked in local parks close to home to avoid the additional stress of traveling in a van. All dogs are walked on the lead

and only released where it is safe to do so and with prior permission from the owner.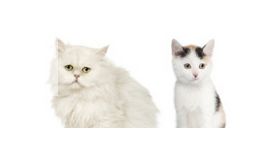 Sam is really friendly and went beyond the call of duty helping us look after our cat when our flights were affected due to strike. We have been very happy with Sam's good care of our cat Twiglet on

numerous occasions. We especially appreciate the occasional text update that puts our minds at rest when we are many miles away. I was anxious about the idea of having a cat sitter but the first time I met Sam it was clear that she loves cats.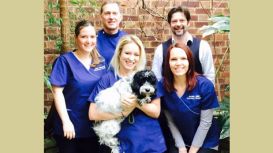 The Practice was established in 1971 in New Barnet by Geoffrey Paradise. Forty years later the practice is still independently owned and continues to provide a friendly, caring & professional service

for the local community. We work in partnership with our clients to find the most suitable solution to their pet health needs. Where there are a number of options for the treatment of your pet, we will discuss these with you so that you can decide upon which is the most appropriate.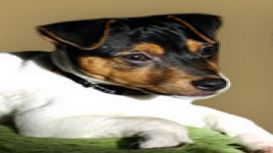 poochsmobilepampervan.co.uk
All my work is carried out inside my fully equipped van. It is fitted with an electric stainless steel bath and an electric grooming table. I also have a electric double motor blaster dryer, Which

will make short work of drying long or thick coated breeds of dogs. All I need to do to get started is to plug an extension lead into a electrical socket to power the van lights, water heater, bath shower and all the electrical appliances.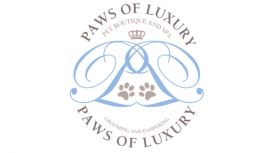 You can rest assured that your beloved companion will be given our undivided attention, as we do not book more than one dog per groomer at a time. We feel that having too many dogs in the salon at

once causes unnecessary stress to the dogs and is therefore avoided at all times. Our motto is 'quality over quantity'. We also like to emphasize the fact that all dogs are fluff dried by hand.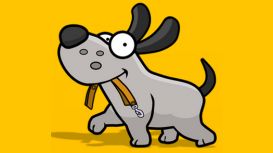 My name is Derek Chambers, known as Del and I have a life time experience of being around all types of dogs, from hyperactive large breeds to damaged rescue dogs and have personal expertise on how to

pair trust with understanding to make each man to canine relationship work.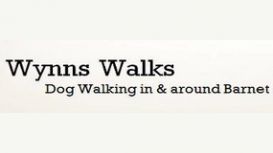 The physical and mental wellbeing of dogs is of paramount importance to me, and I began dog walking to release some of the constant pressure on owners working full-time to exercise their dogs and keep

them mentally stimulated. This can be a challenge for owners, particularly those with working breeds - as a bored dog can quickly become a destructive/'nuisance' one!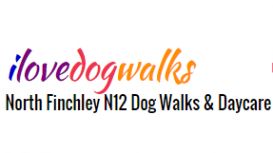 Hello there, my name is Emilie Stewart. I have been a professional dog walker for the past 10 years. Since I remember I've always had dogs in my life, I grew up with a German Shorthaired Pointer

called Daisy and a cheeky Cairn Terrier called Devo. Working in the city and renting I found myself dogless and even worse petless only having tropical fish to call my own, they were pretty and relaxing but couldn't offer the companionship a dog or cat could offer and I missed having them in my life!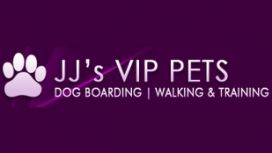 Having spent many years studying canine psychology and attending various courses and seminars I can help with a wide variety of canine problems. I truly have a passion for animals especially dogs and

have an deep understanding of how they learn and what motivates them. The majority of problems with dogs are due to poor training rather than a problem with the dog itself.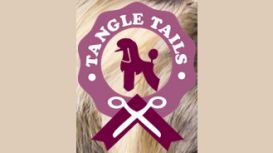 Tangle Tails is a professional, successful Mobile Dog Grooming Company that is committed to providing an excellent service to your beloved pooch. We operate in Enfield and the surrounding areas

including Winchmore Hill, Palmers Green, Enfield Town and more (See Areas section). Our experienced and fully qualified groomers will endeavor to meet all your needs and expectations when grooming your dog, - We value you as a customer. We love what we do. We groom dogs all day, every day.