Recommended Pet Services Companies
pawfectionlancashire.co.uk
My name is Emma, I am 25 years old and I am the very proud owner of Pawfection Grooming. I have been grooming for 5 years, mostly for friends and show friends. In June 2014 I decided to go

professional and I am enjoying every second of it. I hold my level 3 in Canine studies and I am currently aiming to start my level 3 in grooming, although no certificate can compare it hands on experience. I am the proud mother to 4 dogs, 3 Shetland sheepdogs (Alaska, April and Aiden) and 1 Chihuahua (Oliver).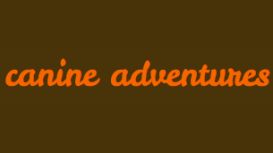 Hi, I'm Ginette and I'm the proud owner of Canine Adventures. I started my company in 2008, I have been a dog lover and owner all my life, I started obedience training my first dog Jade at the age of

12 and since that day I really became hooked. Today I do agility with my own dog Layla as well as obedience training. I have a real passion for anything canine and even though I have over 25 years experience owning and training dogs I still continues to learn new things everyday.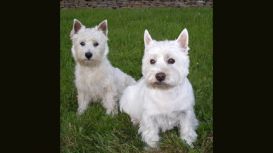 I have always had a passion for animals and have worked in the horse industry as an instructor and livery/competition yard owner all my life. Always with a menagerie of dogs and cats tagging along,

from Battersea rescue dogs, labradors to West Highland Terriers. Often whilst out and about, clipping horses (enabling them to continue work in the winter without a big woolly coat) clients would ask me to do the dog too!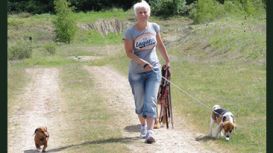 doggypaws-peterborough.co.uk
Doggy Paws - Peterborough is a reliable dog walking and pet sitting company based in Peterborough with services for all domestic pets including dogs, cats, rabbits, hamsters, fish etc. It is no longer

necessary for you dog to be left home alone, when your stuck at work all day, Doggy Paws can pop in and take your dog out for a walk.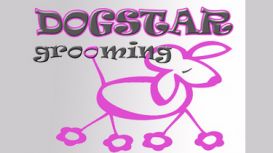 Dogstar Grooming is pleased to announce that after three years at Muiravonside Boarding Kennels it is relocating to nearby Linlithgow. We thank all our loyal customers for choosing us and hope to see

you and your lovely dogs at the new premises. The new parlour will be open for business from 8 January 2013. We will continue to offer our customers the same excellent service but can now do so from an improved property, in a more convenient location and with ample parking spaces outside.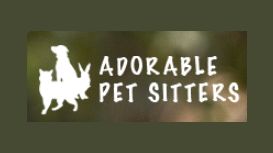 We know how much you love your pets. We love your pets too. Which is why so many pet owners trust Adorable Pet Sitters to care for their animals when they're away on holiday or out at work. From

small, cute kittens and little, whistful goldfish to large, Great Danes: whatever the size of your pet, the professional and friendly team at Adorable Pet Sitters is available all year round to feed, walk and love your pet.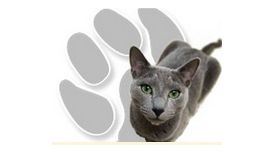 City and Guilds qualified so you can be assured that your pet is being groomed to a high standard, using the most advanced and safest techniques. 4 years experience in grooming and has a passion for

dogs. A modern salon with an open door policy, so you never have to wonder what happens behind closed doors. A safe, relaxed and very clean environment for your best friend, where only the best quality and safest products are used on your pet.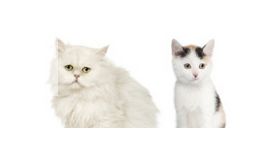 Sam is really friendly and went beyond the call of duty helping us look after our cat when our flights were affected due to strike. We have been very happy with Sam's good care of our cat Twiglet on

numerous occasions. We especially appreciate the occasional text update that puts our minds at rest when we are many miles away. I was anxious about the idea of having a cat sitter but the first time I met Sam it was clear that she loves cats.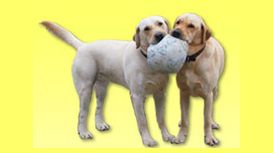 HMC Pet Care offer dog home boarding in Wrexham. We are a small family-run business founded in 2007 built on reputation providing a loving home based boarding for your dog whilst you are away. HMC Pet

Care dog home boarding offers an alternative to boarding kennels, where your dog is looked after in our home and is treated as you would treat them.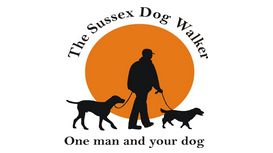 Originally founded in early 2006 proprietor Mark Sayers started his business 'The Sussex Dog Walker' offering dog walking services and home boarding as he realised that people lives were becoming more

and more hectic and those suffering from illness and the elderly needed his help. About me: Having committed 15 years of my life to the oil rigs abroad I decided to share my love and passion of animals and change my lifestyle.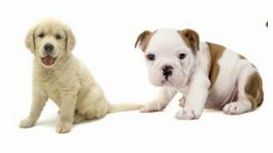 My aim is to offer walks tailored to suit you and your dog's needs, from long walks for the energetic, to short romps for the more sedate/elderly dog. Puppies are also welcome, with time spent playing

in the home or garden with favourite toys and lots of cuddles with short walks undertaken when able.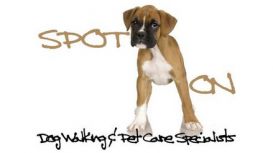 My name is Suzanne and I am the owner of Spot On Pet Care. I am and have always been very active. Many years ago I found I was spending a lot of my time walking, either with my husband or my children.

I have spent all my life with animals, growing up on a small holding. My parents were very much like Richard Briers and Felicity Kendal from the mid 70's sitcom 'The Good Life' and so we all had to muck in when it came to animal care.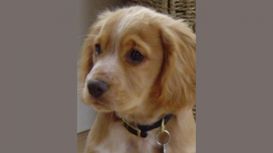 Dapper Dogs Glasgow will provide a professional, caring Grooming Service with your dogs care my top priority. I will ensure that all dogs in my care are well looked after, and will provide safe

handling in a clean and secure environment. Your dog will come home clean, happy, smelling fresh and having had a beautiful haircut!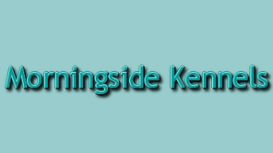 They will have exercise and play sessions just like our boarders, breakfast/and or dinner if required and you will have the peace of mind that your pet is being cared for and not getting into mischief

at home. We can take your pets from 8 - 10 am and look after them until 6pm (collect between 4-6pm).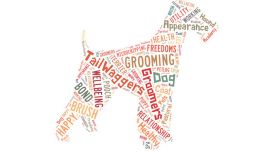 whittingtonpetservices.co.uk
Hi I am David. I come from Scarborough and moved to the area in 2003 to manage a retail business in Birmingham. Previous to that my family and I lived in Norfolk, Surrey and North Yorkshire. My

professional background has been in retail and customer service. Working with and for internationally renowned companies and brands. My philosophy in life is that you should treat people as you expect to be treated yourself.