Recommended Pet Services Companies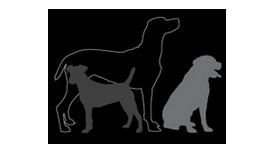 I offer a real home-from-home environment for your dog, along with my ten year old Weimaraner, Thomas. Both day and overnight lodging is available and your dog will be able to socialise and exercise

with other dogs. Set within two acres, my property offers dogs free access to ¼ acre of secure garden and supervised access to 10 acres of adjacent woodland. I also offer home visits for dog walking and to care for your other pets whilst you are away.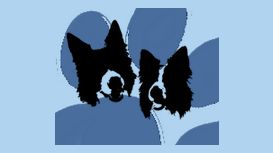 We believe that dogs should be cared for in a home environment even when you are not able to provide that yourself. Dog Days offer a range of services for people and their canine companions which can

tailored to you and your dog's specific needs. For boarding and day minding your dog will stay at our home as part of our pack and will be treated as one of the family.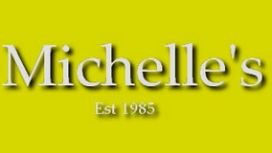 michellesdoggrooming.co.uk
Welcome to Michelle's Professional Dog Grooming studio, one-mile from Carmarthen town centre. Michelle qualified as a Canine Beautician in 1985 and has built on a reputation of providing dog grooming

to a very high standard, and the newly refurbished studio reflects the commitment to continue this. Only the best equipment is used at all times to ensure a professional finish to each and every dog.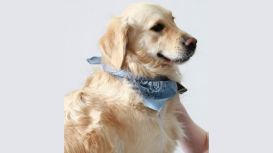 absolutelybarkingni.co.uk
We are very excited to be using the Betty and Butch product range, and are the first salon in Ireland to be granted a contract, showing a belief in us from the owners who distribute the natural

products globally. Health checks are also an important part of the unique service with owners reassured their four legged friend's eyes, teeth and coats will be assessed at each and every visit.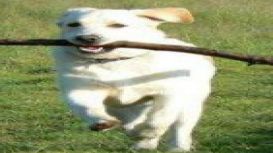 We can provide the loving home environment that you want - for your best friend(s) in your home or ours. We also provide dog-walking and drop-in services. If you live near the Kirklees Trail, you may

have seen one or both of us walking greyhouds, huskies, labs, retrievers, spaniels, terriers, chihuahuas, a German shepherd - or any combination! We can tailor a package to suit your and your dog's needs.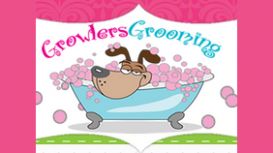 We are a Glasgow based mobile dog grooming company. We pride ourselves on, high quality, professional and affordable grooming direct to your door. We can accomodate you whether you need a daytime,

evening or weekend appointment and we are happy to take bookings for future appointments.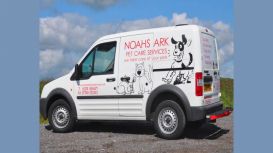 noahsarkpetcareservices.co.uk
Noahs Ark Pet Care Services based in Baildon near Bradford was established in 2006 and is run by myself Julie I am a committed animal lovers, all my own pets are rescued from a less fortunate life. My

guarantee to you is that your pet will be loved and cared for as if it was my own. Holidays, hospital stays or working long hours are some of the reasons why you may not be able to give your pet the attention you would like and they deserve.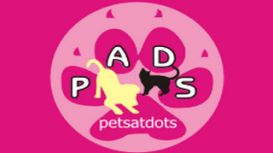 If you are taking a holiday? Why not leave your dog with us in our home. We are available to supply dog care for occasional days, your vacation, weekends or overnight. Charged by the day. Day care for

dogs is available and we have supplied some photos of George and Tikka's doggie friends. George and Tikka are no longer with us, they are now playing in doggie heaven with new and old friends.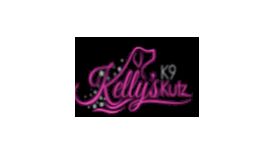 We sell a variety of dog accessories in store, these range from flea treatments, leads, toys and treats. We stock various ranges including Doodlebone please visit our store to see our full range.

Ensure you are taking no risks, ensure your best friend is micro-chipped if the worst ever happens and your furry friend goes missing, you stand the best chance of being re-united if your dog is micro-chipped.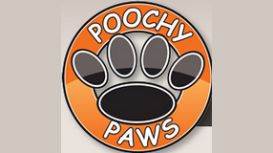 Services include poochy walks, poochy baths, poochy taxi, poochy poop scooping and petsitting. Whichever service you choose you can rest assure your pooch's needs are in good hands. We recognise that

your pooch is a member of your family, so you would need to go through many of the same considerations that you would when selecting a babysitter for your children. So contact us to arrange a meeting with you and your pooch. Dogs require physical and mental stimulation just like humans.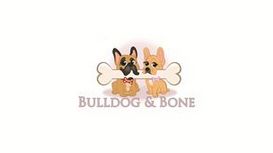 Providing a Personalised Service that your hounds and you deserve. Bulldog and Bone is a family that always works around you and your dogs needs. We offer a service with both our boarding and walking

services. Your hounds will have their walks in the wonderful Hertfordshire countryside surrounding Hemel Hempstead such as Gaddesden Bridleways, Longdean Nature Reserve & Ashridge National Trust Park.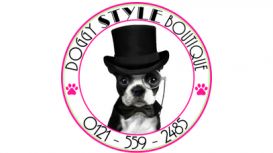 A family run business in the heart of the West Midlands providing dog grooming from our local pet shop and grooming rooms. Situated on Old Hill High Street, a stones throw from Halesowen; our dog

grooming services are second to none in the area. Doggy Style Groomers provides the very best level of care and dedication to each one of our doggy customers, take a look at our dog grooming prices and information to find out more.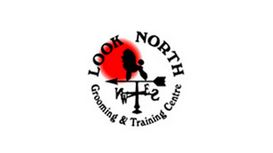 Look North Grooming & Training Centre Ltd is a small but highly professional company. The original owner, Diana North, started Look North Dog Grooming in 1977 and Joanne Angus and Alison Thomas began

working for her the same year, as Saturday girls. The business went on to expand into two businesses Look North Dog Grooming and Salon 2000 Training Centre - when Joanne became Diana's partner in 1987 after training to become a professional groomer.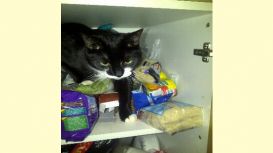 Are you going on holiday and don't want to stress your pets? My pet sitting service is an alternative to catteries and kennels, which we all know can be stressful for both parties. Because cats and

dogs are territorial they prefer to stay in their own environment and have someone come visit them. To make it even less stressful for your pet we also try our best to stick to their routine.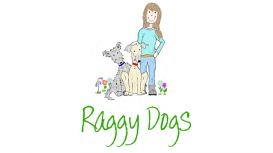 Every aspect is catered to dogs and their well-being (only the best is good enough!) so if you are looking for a groomer who understands dogs and will have them looking their best, then get in touch.

Feel free to arrange a consultation, bring your dog along and tell me what you have in mind, and I will do my up-most to ensure your dog is groomed to your preference and that your pet has a great time.